Oxycodone Detox in Atlanta, Georgia
Oxycodone goes by many terms, including Ox, Oxy, Roxy, and Perc. It is a semi-synthetic opioid that is often abused.
Roughly 66% of U.S. adults take prescription drugs like oxycodone. Of the people taking prescription opioids, nearly 20% admitted to abusing them at one point. Between 2006 and 2016, about 7,000 people died from the opioid epidemic in Georgia.
Oxycodone was one of the leading drugs involved in these deaths. The mission of our oxycodone detox in Atlanta, GA, is to help this public health crisis and save the lives of our fellow Georgians.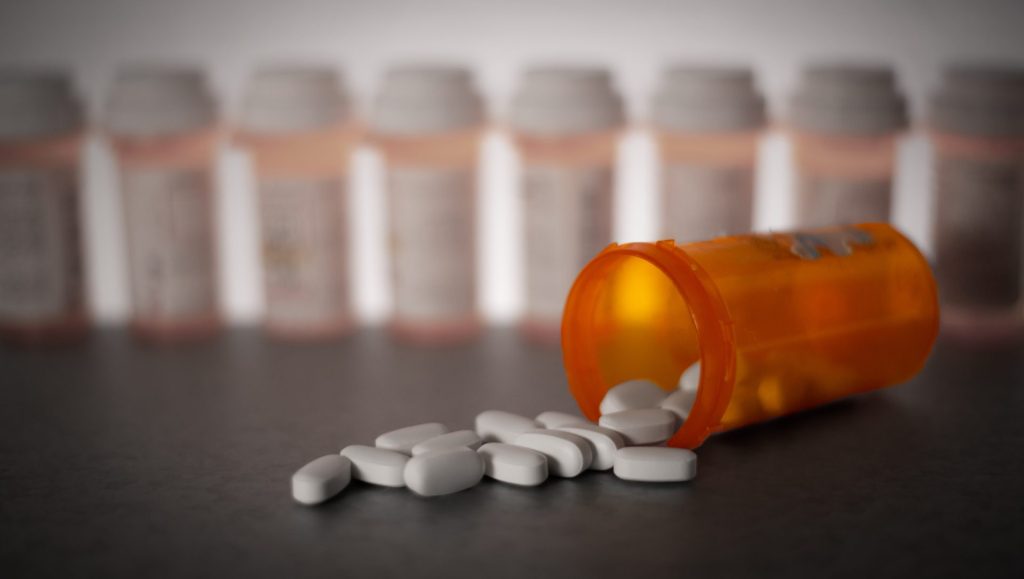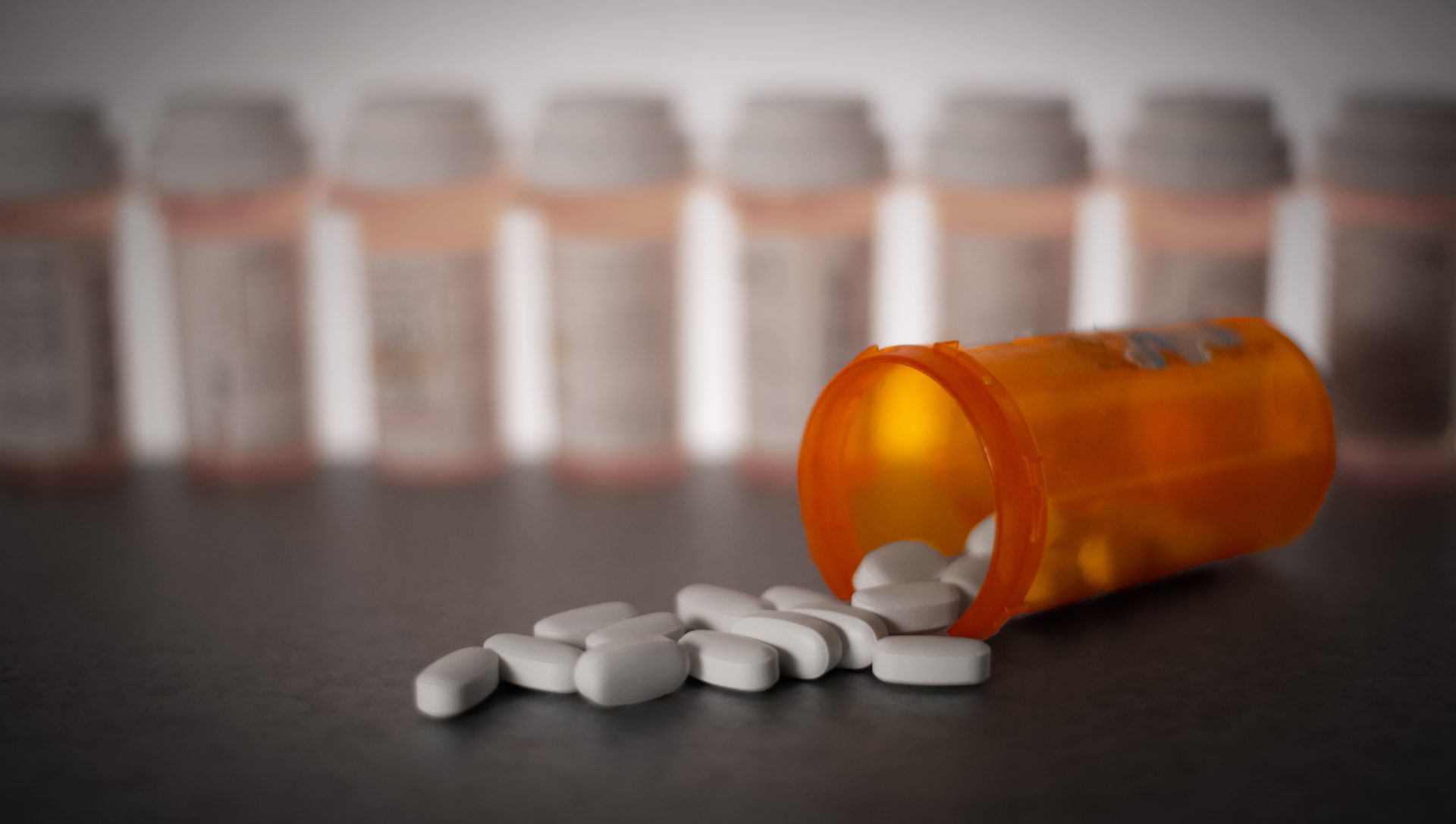 How Southeast Addiction Center Helps Relieve Oxycodone Withdrawal Symptoms
Medication-assisted treatment (MAT) medications are one proven effective way to help manage the symptoms of oxycodone detox and withdrawal. It is the safest way to taper off oxycodone use and prevent the body from being shocked by a lack of the drug.
Some MAT medications for oxycodone addiction include:
Clonidine: Helps to address the psychoactive symptoms of oxycodone detox, such as irritability, anger, and trouble deciding.
Suboxone: Relieves oxycodone withdrawal without the same "high" effect provided by oxycodone.
Naltrexone: Reduces opioid effects by blocking opioid receptors and staving off future cravings. However, if someone has oxycodone in their system, this medication can amplify any withdrawal symptoms they may be feeling.
Vital Role of Social Support During Opioid Withdrawal
If, at any point during the detox process, it becomes too difficult, consult your detox medical team right away. Individual and group counseling may help individuals realize they are not alone. These behavioral therapies also teach you to identify early signs of relapse, cope with triggers, and navigate life after substance abuse treatment.
Most individuals with opioid use disorder must complete an inpatient or residential treatment program after detoxing. This continuation in treatment dramatically increases someone's chances of a successful recovery.
When to Seek Help: Signs of Oxycodone Abuse
If someone is taking oxycodone in excessive amounts, they may show some of the following signs and symptoms:
euphoria
feeling very relaxed
pain relief
sedation
lack of energy
shallow breathing
suppressed cough
Although physical signs of oxycodone may be difficult to differentiate from everyday behaviors, the signs of an overdose are a clear call for help. Common signs of an oxycodone overdose include:
muscle weakness
confusion
clammy skin
extreme drowsiness
pinpoint pupils
dangerously shallow breaths
slow heart rate
fainting spell
coma or lack of consciousness
possibly death
Oxycodone Withdrawal Symptoms
As soon as six to 12 hours after the last dose of oxy, someone can start to experience withdrawal. Opioid withdrawal symptoms are extremely unpleasant and can be difficult to deal with alone.
Possible oxycodone (OxyContin) withdrawal symptoms include:
aggression and anxiety
muscle pain
watery eyes
trouble sleeping
runny nose
excess sweating
yawning even when not tired
Late-onset oxycodone withdrawal symptoms can include:
stomach cramps
diarrhea
wide pupils
nausea and vomiting
gooseflesh
Oxycodone Detox Timeline
Everyone will detox in their way, depending on the severity and longevity of their substance abuse. Usually, someone going through an opioid withdrawal will experience a similar timeline to this:
Days 1 and 2: Withdrawal symptoms begin. Oxycodone withdrawal happens quickly, usually within eight to 12 hours of the last dose. Symptoms at this time include watery eyes, muscle cramps, high levels of anxiety, and drug cravings.
Days 3 to 5: Withdrawal symptoms are at their worst during this time. Individuals detoxing from oxy may experience vomiting, trembling, shaking, and some psychological behaviors.
Days 6 and 7: Most physical symptoms will drop in intensity. But, psychological symptoms such as severe anxiety and depression may occur.
After the first week without oxycodone, individuals are most likely to relapse at this time, although most physical symptoms have gone away at this point.
Post-acute withdrawal syndrome (PAWS) will likely occur for weeks to years, depending on the situation.
Why Should You Consider Southeast Addiction Center Atlanta, GA?
There is a large number of oxycodone detox programs around the state. You might be wondering why you should choose Southeast Addiction Center Atlanta.
Our Facilities
We currently have two locations in Georgia and Tennessee, both designed with your recovery journey in mind. We want you to feel welcome and relaxed when you enter the front door. Combining touches of home with modern design, each detail was handpicked to enhance a peaceful and positive recovery process.
Our Staff
Our team of professionals and people in recovery understand what you feel when you come to us. We want to do everything possible to ensure you leave our facilities having received the utmost care. We work with you daily to ensure your needs are met. We pride ourselves on our commitment to your recovery. You won't ever be "just" a client when you see us. You will be welcomed with open arms into a family that continues to provide support even after the end of your program because your recovery is important to us.
Our Reviews
We take recovery seriously, and our alum testimonials and reviews prove that. Not only do we work to improve our treatment plans and practices based on feedback continuously, but we value the voices of the people who walk through our doors and expect us to help them.
Southeast Addiction Center's Oxycodone Detox Programs
A safe and supportive environment for oxycodone detox is the best way to begin a recovery journey. The detox process addresses the immediate physical effects of drug use, prepares individuals for ongoing treatment, and sets the stage for long-term sobriety.
Inpatient Oxycodone Detox
Inpatient detox is the option for people needing a safe, secure, structured environment to complete their detox treatment. Not everyone with a substance use disorder has this available to them outside of drug detox. The clients we recommend for inpatient treatment must check into the facility, where they will receive constant monitoring and attention during medical detox. They will also be given counseling when necessary as part of the stabilization process.
Outpatient Oxycodone Detox
Outpatient treatment for detox is an option for those with mild opiate addiction, a busy home or work schedule, or a strong support system outside our facility. Our clients will be asked to travel to a facility to receive their detox treatment and then be allowed to rest at home afterward during detoxification.
Southeast Addiction Center's Oxycodone Detox Services
Evidence-based treatment options are the most useful for opiate detox services. They help individuals struggling with severe substance abuse and mental health challenges. Hope is within reach.
One of our mental health professionals will guide those who elect evidence-based treatment. This allows our therapists to integrate research and clinical knowledge into treatment methods. These treatment services are provided through entering a drug rehab program after detox. This allows you or your loved one to continue the recovery journey.
Cognitive Behavioral Therapy (CBT) effectively treats individuals with addiction disorders. CBT focuses on problem-solving and changing negative thought patterns. In addition, it is a goal-oriented approach. This sets our clients up for success because they work with their therapists to set realistic benchmarks for recovery.
Dialectical Behavioral Therapy (DBT) is a cognitive behavioral treatment. It's a standard psychological service used to treat addiction. DBT helps clients who struggle with managing their emotions and relationships and individuals considering self-harm. This treatment is ideal for individuals with emotion regulation, impulse control, and social difficulties.
Family Therapy helps break the family cycle of addiction. Because learned behaviors are shared within a family unit, discussing substance abuse together benefits everyone. With a therapist, the family members and client will work to understand how the family dynamics play a role in addiction.
Group Therapy involves two or more individuals working in a session together with a therapist. Having a support system of peers is essential to recovery. During group therapy, each participant takes turns expressing their struggles, feelings, experiences, and goals to maintain long-term recovery. Our therapists tailor the sessions to specific topics that benefit each person.
Holistic Therapies are an alternative treatment service that focuses on the whole person, not just specific addiction-related symptoms. Our therapists consider our clients' physical, emotional, mental, and spiritual well-being, allowing them to achieve balance and develop coping skills. We use several holistic therapy services, including yoga, meditation, chiropractic care, outdoor activities, art, and fitness.
What's Next after Oxycodone Detox?
Your recovery doesn't stop after you leave our Atlanta detox center. Instead, we recommend a partial hospitalization program (PHP) or an intensive outpatient program (IOP). These treatment programs take the detox you gained and move you to our addiction rehab center.
PHP offers structured care during the day, allowing you to return home at night. It provides intensive treatment, including medication management and counseling.
IOPs are a flexible treatment option without an inpatient stay. You get to maintain your daily routines while addressing your addiction. IOP aims to stabilize mood swings, manage symptoms, and improve functioning.
Aftercare can come in several forms. We have found proven success with relapse prevention and non-12-step programs. Relapse Prevention is a set of techniques our therapists use to prevent our clients from returning to destructive behaviors and thinking.
The therapist assists the client with identifying triggers and exchanging them for positive behaviors. The goal for this component of a treatment plan is long-term recovery by preventing addictive behaviors.
Non-12-Step is an approach that doesn't follow a linear path like a traditional 12-step program. Without a non-12-step system, we create a customized aftercare plan that includes therapy, dual diagnosis treatment, SMART Recovery, and Refuge Recovery.
Get the Detox and Addiction Treatment You Deserve
If you or someone you love has an oxycodone use disorder or is abusing an oxycodone prescription, there is hope. Southeast Addiction Center is here to assist you in taking your life back. Ready to make a change? Our team is standing by 24/7 to take your call at (888) 981-8263.
Get the help you need now
We are

Here for you.
If you or a loved one need help, we are available to guide you through every step of your recovery. Call us today and speak with a recovery counselor to get started.