Top Opiate Detox Center in Atlanta, Georgia
Between 1999 and 2019, drug overdose deaths quadrupled. In 2019, opioids contributed to 70% of overdoses around the nation. Opioid overdose deaths in Georgia also rise each year. Fentanyl is one of the most deadly opioids on the streets. Fentanyl-involved overdose deaths increased by 232.1% from 2019 to 2021 in the Atlanta metro area.
During the first three months of 2021, emergency room visits for opioid overdoses rose 22%. One might conclude that the U.S. has a pain problem. However, the rise in overdoses and deaths suggests a public health crisis. Our opiate detox center in Atlanta, GA, has the expertise to help slow down this growing epidemic.
Southeast Addiction Center Atlanta remains concerned about opioids and their effects. We aim to point you toward opiate detox and the road to recovery.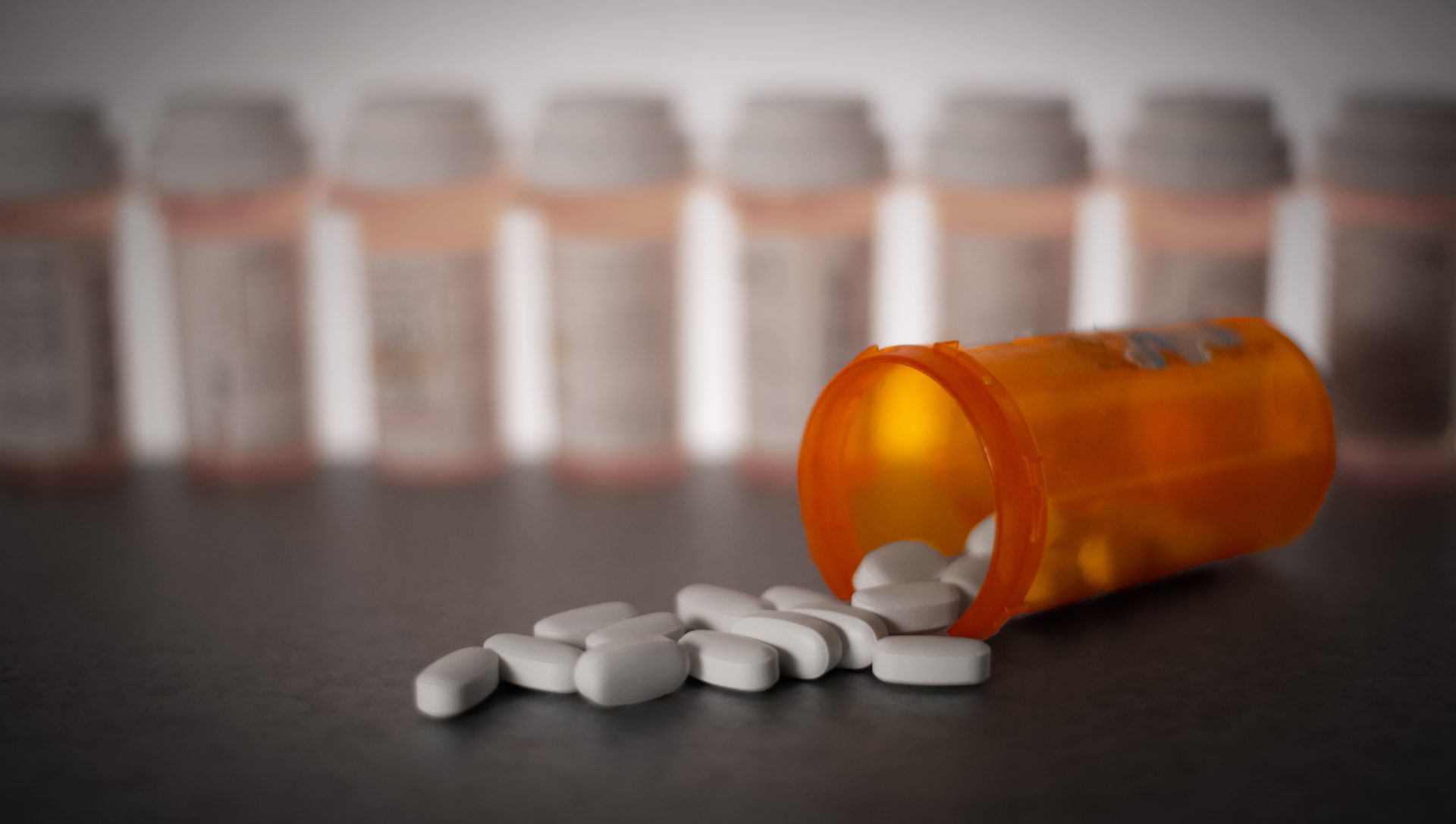 How We Relieve Opiate Withdrawal Symptoms
Withdrawal happens when a dependent person stops taking an opioid. Withdrawal symptoms range from mild discomfort to heart attacks. Detox exists to try and make these symptoms more bearable. Some signs of opioid withdrawal include:
Sweating
Anxiety
Runny nose
Muscle aches and cramps
Insomnia
Detox signifies the beginning of recovery. It aims to ease the pain of withdrawal symptoms. But we should not regard a person as "better" or "cured" simply because the withdrawal symptoms end. Prolonging sobriety helps to restructure one's life into one without substance abuse. But even sobriety does not necessarily mark the end of one's work.
Detox does not serve as a long-term treatment option. But it can provide a first step. A springboard, if you will, into something new.
Medication for opioid use disorder can have remarkable results. Medication-assisted treatment (MAT) involves prescribing an opioid to help lessen withdrawal symptoms. Over time, we may gradually decrease the dose. This enables you to taper down your dosage over a long period.
The medications we use for opiate detox include:
Understanding the Difference between Opioids and Opiates
You may see the words "opiate" and "opioid" used to refer to some of the same substances. While similar, the two words do not mean the same thing. "Opioid" paints a broad brushstroke. It includes both natural and synthetic substances. But "opiate" refers explicitly to natural substances.
Examples of synthetic opioids:
Opiates are derived from the poppy plant Papaver somniferum. A cultivator tool is used to slice open the plant's seed pod. The poppy secretes a viscous, gum-like substance. The cultivator harvests this gum and dries it. The result is opium.
Since opiates function as painkillers, they have legitimate uses. Before a medical procedure, a surgeon might give a patient an opiate-based medication. To help manage pain after surgery, someone might receive an opiate prescription.
Examples of opiates include:
Why Should You Consider Southeast Addiction Center Atlanta, GA?
Southeast Addiction Center Atlanta, GA, is fully licensed and Joint Commission-accredited, which means our medical staff goes above and beyond to raise the standard of safety and quality of care for our clients.
Our individualized therapy focuses on each client's specific needs. Our goal is to discover the particular concerns of each of our clients. Working with a therapist, our clients create an individualized plan to meet the needs of each individual. In collaboration, we form a plan of action beyond a standard model with long-term recovery as the end goal.
The experience of our opiate detox center is unlike many of the facilities in the Atlanta metro area. We pride ourselves on offering care that feels like home during detox. Our facility provides a stable living space with accommodating amenities for our client's comfort.
Enjoy amenities like luxury, vinyl plank flooring, catered meals prepared onsite, and onsite drinks and snacks. You are also to bring some of your favorite items from home to provide additional comfort.
Our team of nurses, therapists, and group facilitators are trained to guide our clients through sharing their thoughts and feelings, aligning treatment plans that promote mental wellness, and learning how to manage emotions.
Southeast Addiction Center's Opiate Detox Programs
When a person becomes sober, they must first undergo opiate detox. Depending on a medical professional's assessment of your level of care, opiate detox can be inpatient or outpatient.
Inpatient Opiate Detox
Inpatient detox is the option for people needing a safe, secure, structured environment to complete their detox treatment. Not everyone with a substance use disorder has this available to them outside of drug detox. The clients we recommend for inpatient treatment must check into the facility, where they will receive constant monitoring and attention during medical detox. They will also be given counseling when necessary as part of the stabilization process.
Outpatient Opiate Detox
Outpatient treatment for detox is an option for those with mild opiate addiction, a busy home or work schedule, or a strong support system outside our facility. Our clients will be asked to travel to our facility to receive their detox treatment and then be allowed to rest at home afterward during detoxification.
Southeast Addiction Center's Opiate Detox Services
Evidence-based treatment options are the most useful for opiate detox services. They help individuals struggling with severe substance abuse and mental health challenges. Hope is within reach.
One of our mental health professionals will guide those who elect evidence-based treatment. This allows our therapists to integrate research and clinical knowledge into treatment methods. These treatment services are provided through entering a drug rehab program after detox. This allows you or your loved one to continue the recovery journey.
Cognitive Behavioral Therapy (CBT) effectively treats individuals with addiction disorders. CBT focuses on problem-solving and changing negative thought patterns. In addition, it is a goal-oriented approach. This sets our clients up for success because they work with their therapists to set realistic benchmarks for recovery.
Dialectical Behavioral Therapy (DBT) is a cognitive behavioral treatment. It's a standard psychological service used to treat addiction. DBT helps clients who struggle with managing their emotions and relationships and individuals considering self-harm. This treatment is ideal for individuals with emotion regulation, impulse control, and social difficulties.
Family Therapy helps break the family cycle of addiction. Because learned behaviors are shared within a family unit, discussing substance abuse together benefits everyone. With a therapist, the family members and client will work to understand how the family dynamics play a role in addiction.
Group Therapy involves two or more individuals working in a session together with a therapist. Having a support system of peers is essential to recovery. During group therapy, each participant takes turns expressing their struggles, feelings, experiences, and goals to maintain long-term recovery. Our therapists tailor the sessions to specific topics that benefit each person.
Holistic Therapy is an alternative treatment service that focuses on the whole person, not just specific addiction-related symptoms. Our therapists consider our clients' physical, emotional, mental, and spiritual well-being, allowing them to achieve balance and develop coping skills.
We use several holistic therapy services, including yoga, meditation, chiropractic care, outdoor activities, art, and fitness.
Facts about Opiate Addiction in Atlanta, GA
Naloxone is a lifesaving medication. It works to reverse an opioid overdose. Because of the prevalence of opioid addiction, naloxone is now available without a prescription in CVS and Walgreens around Georgia.
Some individuals are genetically predisposed to mental health disorders and have a history of substance abuse disorders. When those co-occurring disorders meet, the possibility of developing an opioid or substance disorder skyrockets.
In 2017, Fulton County became the first Georgia county to file a lawsuit against opioid manufacturers and distributors. This was done in response to the opioid crisis sweeping the state.
In 2019, Georgia saw a 45% increase in opioid-related drug overdoses. Fentanyl was the primary culprit.
According to the Department of Justice, Atlanta remains a hotspot for opioid trafficking because of its access and location.
What's Next after Opiate Detox?
Your recovery doesn't stop after you leave our Atlanta detox center. Instead, we recommend a partial hospitalization program (PHP) or an intensive outpatient program (IOP). These treatment programs take the detox you gained and move you to our addiction rehab center.
PHP offers structured care during the day, allowing you to return home at night. It provides intensive treatment, including medication management and counseling.
IOPs are a flexible treatment option without an inpatient stay. You get to maintain your daily routines while addressing your addiction. IOP aims to stabilize mood swings, manage symptoms, and improve functioning.
Aftercare can come in several forms. We have found proven success with relapse prevention and non-12-step programs.
Relapse Prevention is a set of techniques our therapists use to prevent our clients from returning to destructive behaviors and thinking. The therapist assists the client with identifying triggers and exchanging them for positive behaviors. The goal for this component of a treatment plan is long-term recovery by preventing addictive behaviors.
Non-12-Step is an approach that doesn't follow a linear path like a traditional 12-step program. Without a non-12-step system, we create a customized aftercare plan that includes therapy, dual diagnosis treatment, SMART Recovery, and Refuge Recovery.
Get the Detox and Addiction Treatment You Deserve
Southeast Addiction hopes that you found this information helpful. We aim to serve struggling people in our community. Southeast Addiction has witnessed people with severe substance use disorders recover and thrive in sober living.
If you or someone that you love needs opiate detox or drug rehab, don't hesitate to reach out to our treatment center. Give Southeast Addiction a call today at 888-981-8263.
Get the help you need now
We are

Here for you.
If you or a loved one need help, we are available to guide you through every step of your recovery. Call us today and speak with a recovery counselor to get started.