Fentanyl Detox Center in Atlanta, GA
Fentanyl addiction is reaching epidemic levels in metro Atlanta, GA. According to the National Institute on Drug Abuse, nearly 60,000 opioid-related deaths occurred in 2019 and 2020. From 2010-2020 in Georgia, the death rate due to fentanyl increased by more than 200%.
Detoxing from fentanyl is the first step to recovering from fentanyl addiction. Successfully recovering from fentanyl abuse can be extremely difficult due to its potency. Southeast Addiction Center has a five-star rated fentanyl detox center in Atlanta, GA, where you can detox comfortably with expert care.
Fentanyl detox is essential because it is a synthetic opioid 30 to 50 times stronger than heroin. This high potency makes it habit-forming and highly addictive. According to the CDC, synthetic opioids like fentanyl are Georgia's leading cause of accidental drug-related overdose deaths.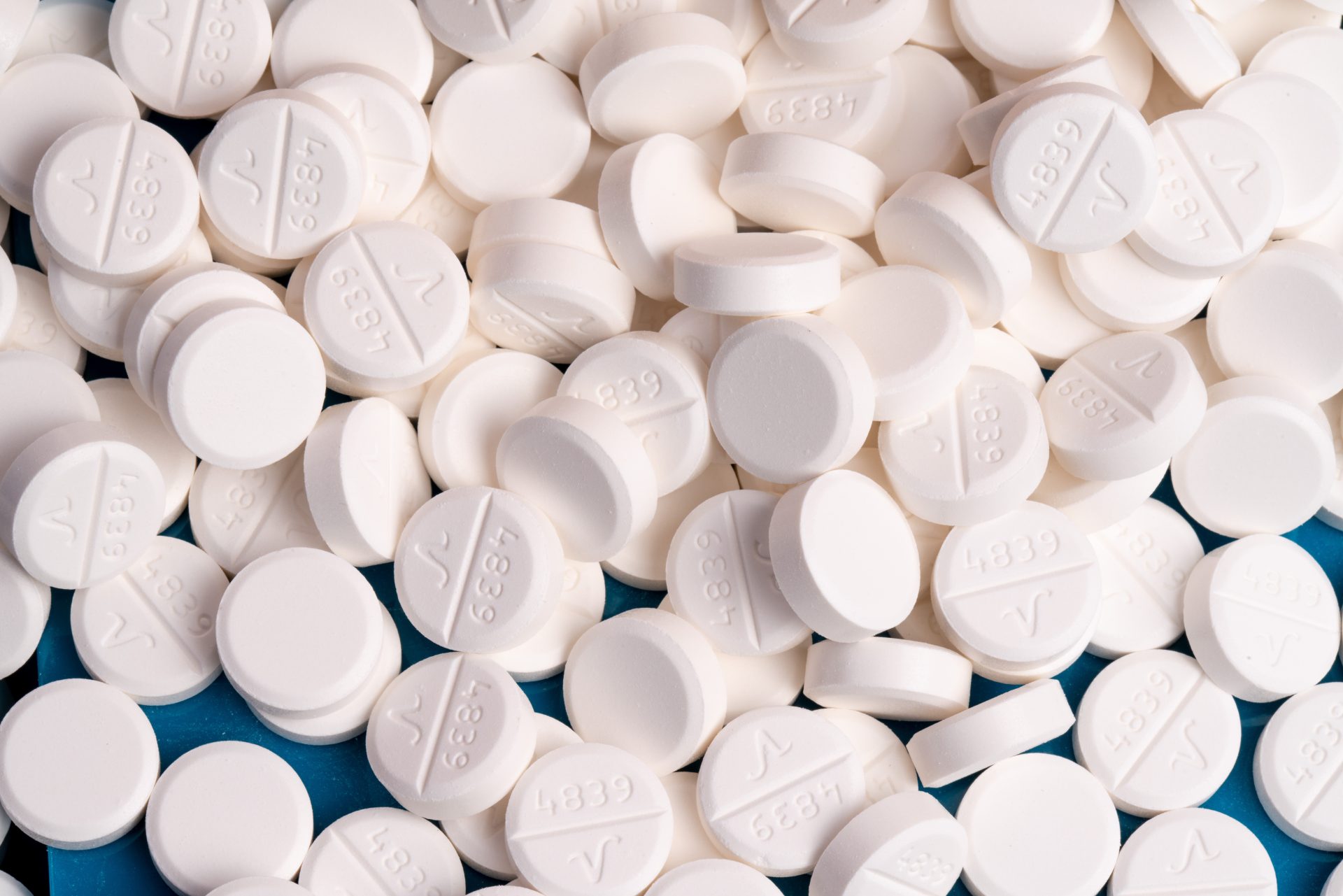 How Southeast Addiction Center Addresses Fentanyl Detox
Medication-assisted treatment medications help people with fentanyl use disorders and dependency quit the drug for good. MAT medications include:
Medications like these are combined with behavioral counseling for a holistic, whole-patient treatment approach.
Our team may also prescribe antidepressants or anti-anxiety medications, mood stabilizers, opioid antagonists, and sleep aids to combat other mental side effects during withdrawal.
Fentanyl Withdrawal Symptoms
When someone is ready to detox from fentanyl, they should be prepared to experience uncomfortable withdrawal symptoms, followed by an individualized detox treatment program.
Fentanyl Withdrawal Symptoms and Timeline
Withdrawal symptoms from fentanyl can appear in as little as three or four hours after your last fentanyl consumption. The initial withdrawal symptoms of fentanyl are known as acute withdrawal symptoms. Late-stage detox symptoms usually follow these.
Acute fentanyl withdrawal symptoms include:
anxiety and depression
irritability and agitation
muscle aches
watery eyes
trouble sleeping
excess sweating
yawning even when not tired
runny nose
Late-stage symptoms can include:
cramps in the lower abdomen
diarrhea
dilated pupils
nausea and vomiting
It's very likely for someone to overdose on fentanyl. Someone without tolerance to opioids can experience an overdose with as little as two milligrams of fentanyl. When an overdose occurs, people lose the ability to breathe and significantly decrease the amount of oxygen to the brain, which may lead to permanent brain damage and potentially death.
Why Choose Southeast Detox Center Atlanta, GA?
Our individualized therapy focuses on each client's specific needs. Our goal is to discover the particular concerns of each of our clients. Working with a therapist, our clients create an individualized plan to meet the needs of each individual. In collaboration, we form a plan of action beyond a standard model with long-term recovery as the end goal.
Our team of nurses, therapists, and group facilitators are trained to guide our clients through sharing their thoughts and feelings, aligning treatment plans that promote mental wellness, and learning how to manage emotions.
At our fentanyl detox center in Atlanta, GA, you'll have a TV and Wi-Fi in your room with many options for streaming shows and movies. Our comfortable beds are topped with cozy down covers to maximize relaxation. While staying here, you'll get the latest treatments and natural therapies to help you feel better.
Enjoy additional amenities, including luxury, vinyl plank flooring, catered meals prepared onsite, and onsite drinks and snacks. You are also to bring some of your favorite items from home to provide additional comfort.
Our Fentanyl Detox Programs
To rid the body of substances, a person must first undergo detox. Depending on a medical professional's assessment, fentanyl detox can be inpatient or outpatient. Each person will respond as differently to detox as to the effects of fentanyl. Your therapist will decide the detox program best for you based on your needs.
Inpatient Fentanyl Detox
Inpatient detox is recommended for people who need a safe, secure, and structured environment to complete their detox treatment. They will be required to check into a facility where they will receive constant monitoring and medical attention. They will also be given counseling when necessary.
The benefits of inpatient fentanyl detox include the following:
Medical supervision around-the-clock
Comprehensive medical assessment during the admissions process
Thorough substance abuse evaluation to determine the severity of addiction, any co-occurring medical or mental health conditions
Closely monitored to alleviate withdrawal symptoms and minimize discomfort
Emotional and psychological support to cope with the emotional challenges that may arise during detox
Safety and security away from substances, places to obtain drugs, and triggers to abuse fentanyl
Outpatient Fentanyl Detox
An outpatient detox is an option for those with mild fentanyl addiction, a busy home or work schedule, or a strong support system. Patients will be asked to travel to a facility to receive their detox treatment, then be allowed to rest at home afterward.
The benefits of outpatient fentanyl detox include the following:
Comprehensive medical assessment as with inpatient; however, it may be determined inpatient is required
Schedule cadence of appointments depending on individual needs
Medical monitoring through regular medical check-ups and monitoring
Counseling and support in the form of individual therapy, group therapy, and support groups
Flexibility and independence to continue daily routines, work, or family responsibilities while undergoing treatment
Safety measures to monitor for signs of medical or psychiatric complications
Our Fentanyl Detox Services
Counseling on the individual and group levels is a vital part of recovering from fentanyl abuse. Once someone has dealt with the immediate physical withdrawal, they will be left in the emotional aftermath of detox.
Behavioral therapy in combination with MAT medication is a proven effective way to treat opioid use disorders. Common therapies include:
Contingency Management (CM): A behavioral therapy approach used in fentanyl addiction treatment, which provides reinforcing and teaching positive coping skills. These skills allow you to abstain from fentanyl and avoid risky behaviors.
Cognitive Behavioral Therapy (CBT): A psychological treatment effective for fentanyl addiction that significantly improves functioning and quality of life.
Dialectical behavioral therapy (DBT): Dialectical behavioral therapy (DBT) helps you participate in your treatment. DBT combines CBT, mindfulness, and acceptance strategies. It also teaches essential skills for managing emotions, impulsive behavior, and relationships.
Why Fentanyl Detox is Important
The number of people dying from fentanyl overdose continues to skyrocket in the metro Atlanta. From 2010 to 2020, the number of opioid-related overdose deaths in Georgia increased by 207%.
While fentanyl is used medically for pain management, synthetic fentanyl can be up to 100 times more potent. Illicitly produced fentanyl contributes to the high number of deaths in Georgia.
During many of the fentanyl drug busts in Georgia, tests show that it is cut with other drugs. Those include heroin, cocaine, or counterfeit prescription pills, increasing the risk of overdose for unaware people. Taking these substantial doses of fentanyl contributes to addiction.
Organizations and agencies in Georgia are actively engaged in prevention and education efforts for the public. The resources include treatment, recovery, and harm reduction strategies.
Despite continuous efforts, fentanyl addiction in Atlanta is still a challenge. Law enforcement, healthcare providers, community organizations, and government agencies are taking the necessary steps to get the crisis under control and save lives.
Fentanyl Detox Frequently Asked Questions (FAQ)
Can I Detox from Fentanyl Alone?
It's incredibly unsafe to detox from fentanyl alone. When someone stops taking fentanyl, it can cause a spike in blood pressure and increase their heart rate. These sudden changes may result in a heart attack or stroke.
To safely detox from fentanyl, a medical detox program is recommended.
How Do I Reverse a Fentanyl Overdose?
If someone is experiencing a fatal fentanyl overdose, it can be reversed by administering naloxone, an opioid blocker. Naloxone helps restore regular breath rhythms and can stabilize someone amid an overdose.
Overdosing on fentanyl is a significant sign that someone needs help with their substance abuse.
What Happens After Fentanyl Detox?
Most people will be referred to an inpatient or residential treatment program after detox. Continued treatment significantly increases the likelihood of a successful and sustained recovery from fentanyl abuse.
Getting Help for Fentanyl Addiction
There are options for help if you or your loved one are struggling with fentanyl abuse. Our admissions team is here to answer any questions you may have about the detoxification process. Contact our team 24/7 at (888)-981-8263.
Get the help you need now
We are

Here for you.
If you or a loved one need help, we are available to guide you through every step of your recovery. Call us today and speak with a recovery counselor to get started.