Choosing A Drug Rehab In Georgia
Deciding to enter a drug rehabilitation center is a big step. It means admitting you have an addiction, and it also means facing the fact that you need help. But it's also a sign of strength, as it shows that you are willing to take the necessary steps in order to get your life back on track.
Georgia offers many options for people looking for help with their substance abuse issues, including our top of the line facility. From residential and outpatient treatment centers, to mental health programs and support groups, we have plenty of resources available for those in need of assistance.
This article will go over some of the factors you should consider when selecting a drug rehab center in Georgia.
Why Choose Georgia For Rehab?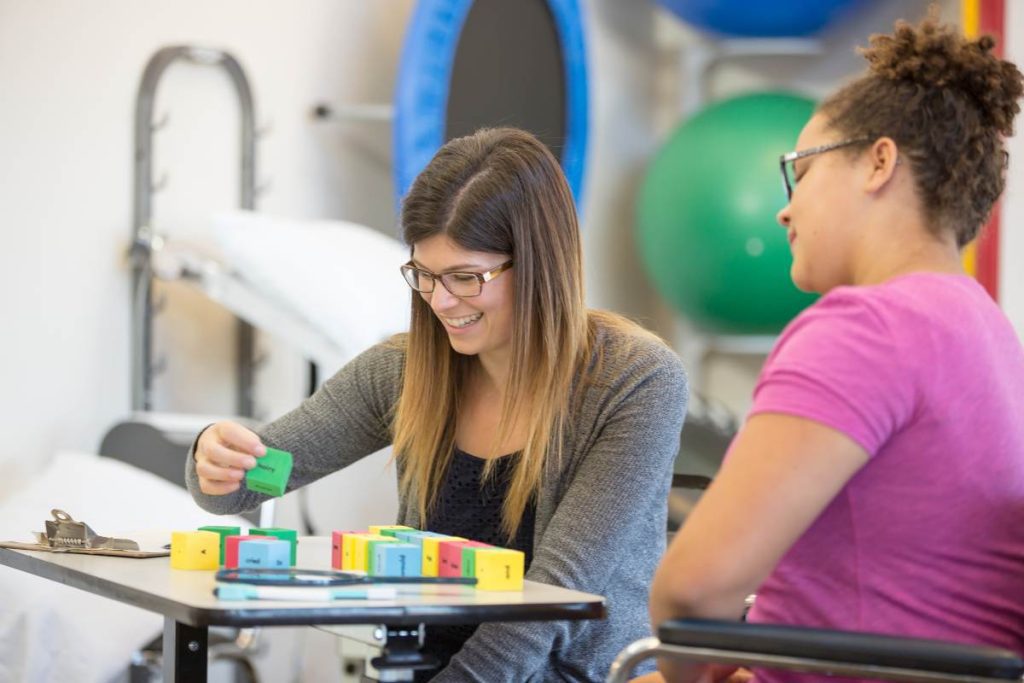 There are many reasons to choose Georgia for rehab.
The state has a long history of helping people with addiction, and there are many treatment options available. Georgia also has a low cost of living, which makes it an affordable option for many people. Additionally, the state offers a variety of support services and resources for people in recovery and we have beautiful locations to serve you and help you get well.
If you already live here it might be nice to be close to home and your support network. If you don't, Georgia can be a great place to get away from your old habits and make a clean break from your past while in recovery.
The Different Types Of Drug Rehabs In Georgia
There are many different types of drug rehabs in Georgia. Each one is unique and offers its own set of benefits. Here is a look at some of the different types— or levels— of drug rehabs in Georgia:
Partial Hospitalization Program: This type of rehab is ideal for those who need near 24-hour supervision and care. PHP drug rehab offers a safe and structured environment where you can focus on your recovery.
Intensive Outpatient Drug Rehab: Intensive outpatient drug rehabs offer a higher level of care than standard outpatient programs. This type of rehab is ideal for those who need more structure and support than what an outpatient program can provide.
Outpatient Drug Rehab: Outpatient drug rehabs allow you to live at home or another sober living situation while receiving treatment. This type of rehab is ideal for those who have a strong support system at home or need to keep working during treatment.
Here at Southeast Addiction Centers, we offer all of the programs above, right here in Georgia.
What to Expect During Rehab
When you enter drug rehab, the first thing you can expect is to be assessed by a team of professionals who will determine the best course of treatment for your needs. You will then be assigned to a primary care provider who will oversee your care throughout your stay in rehab.
You can expect to receive individualized therapy and counseling, as well as group therapy sessions. Family counseling may also be available, depending on the facility you choose. You will have opportunities to learn new skills and strategies for managing your addiction, and you will have access to resources to help you after you leave rehab.
How To Choose The Right Drug Rehab
One of the most important decisions you will make in your life is choosing the right drug rehab. With so many different programs and facilities available, it can be difficult to know where to start. Here are a few things to keep in mind when choosing a drug rehab in Georgia:
Make sure the facility is accredited and licensed. There are many fly-by-night operations that claim to be drug rehabs but are not properly accredited or licensed. These facilities may not have the staff or resources to provide effective treatment.
Consider the location of the facility. You may want to choose a facility that is close to home so that friends and family can be involved in your recovery process. However, some people prefer to get away from their familiar surroundings and start fresh in a new environment.
Find out what type of treatment programs are offered. Some drug rehabs offer 12-step programs while others use more holistic approaches such as yoga and meditation. There is no one-size-fits-all approach to treatment, so it's important to find a program that matches your needs and preferences. We offer both.
Ask about aftercare options. Once you complete a treatment program, you will need some form of support to maintain your sobriety. Most drug rehabs offer some form of aftercare, such as sober living housing or outpatient counseling services.
Aftercare And Support Services
Aftercare and support services are an important part of drug rehab. Drug rehab provides a safe and supportive environment for people who are trying to recover from substance abuse. Aftercare and support services help people to stay on track with their recovery and prevent relapse. There are many different types of aftercare and support services available, and it is important to choose the right ones for your needs.
One of the most important things to consider when choosing aftercare and support services is whether or not they will be covered by your insurance. Many insurance companies will cover some or all of the costs of aftercare and support services, but it is always a good idea to check with your insurer before making any commitments.
Another thing to consider when choosing aftercare and support services is what kinds of activities you will be involved in. Some aftercare and support services include group therapy, individual counseling, 12-step programs, and other activities that can help you stay sober. It is important to find an activity that you enjoy so that you can stick with it and continue to benefit from it.
Call Southeast Addiction Today For Access To A-1 Quality Drug Rehabilitation
Choosing a drug rehab in Georgia is an important decision. While there are many options available, it's important to do your research and find the right facility that meets your needs. Ultimately, selecting a reputable program with evidence-based treatment methods is essential for successful recovery.
We believe we provide absolutely everything you might need to get sober, get healthy— and stay that way. With care and dedication, as well as the right help, you can regain control of your life and get on track towards lasting sobriety. Call us toll-free today 888-981-8263 and get your life back to sober and healthy.